Experience High-End Website Development with Mobile Web Advantage
Jan 12, 2021
Services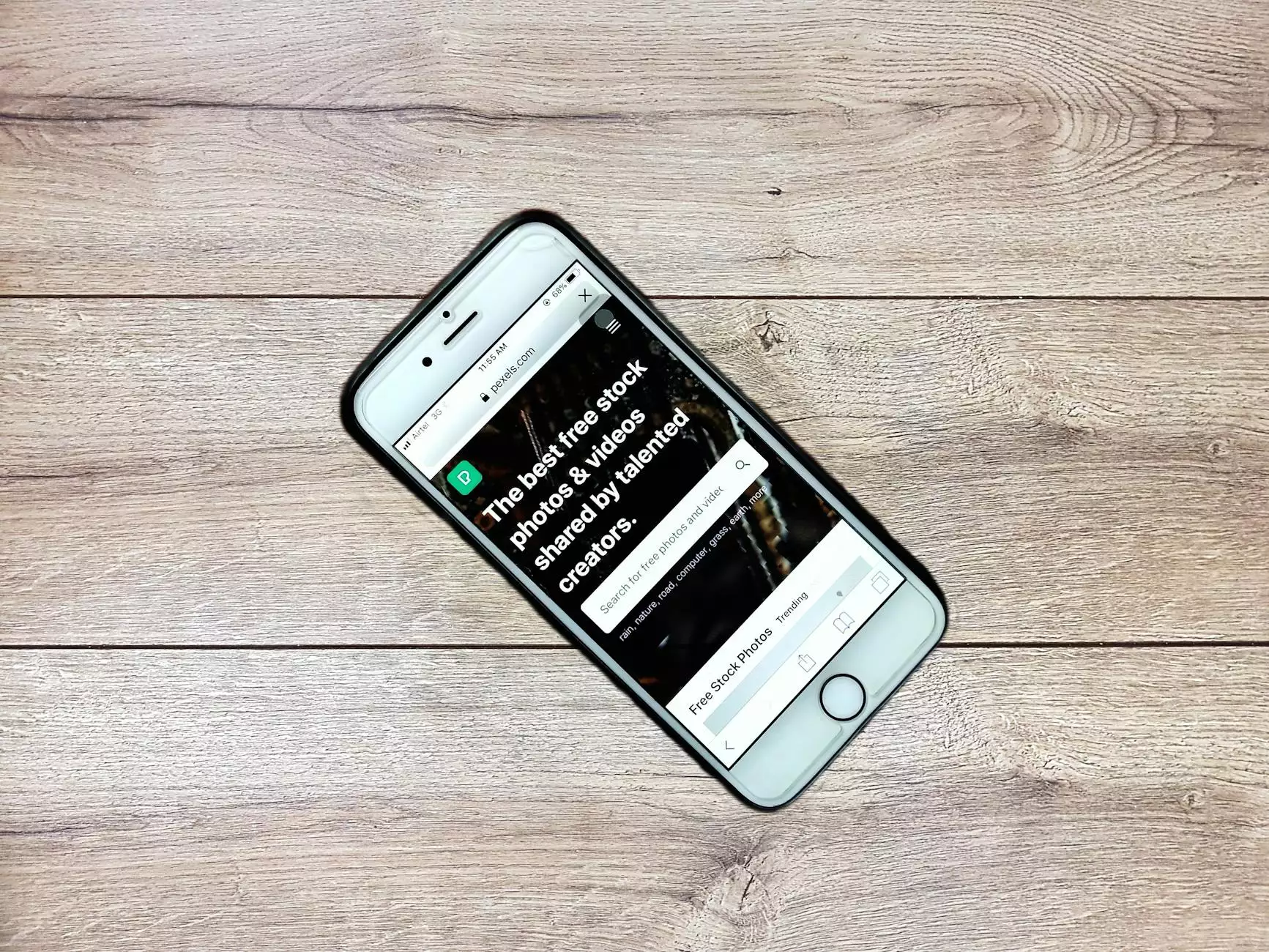 Introduction
Welcome to Mobile Web Advantage, the leading provider of top-notch website development services. If you are seeking a cutting-edge website that embodies professionalism, functionality, and aesthetic appeal, you've come to the right place. In this article, we will explore our Standard Website package in detail and show you why it's the perfect choice for businesses in need of online excellence.
The Importance of an Outstanding Website
In today's digital age, a well-designed and user-friendly website is crucial for any business's success. Your website serves as the virtual face of your company, often being the first point of contact for prospective customers. It should showcase your brand identity, provide essential information, and captivate visitors with an engaging user experience.
Introducing the Standard Website Package
Our Standard Website package caters to businesses and organizations looking to enhance their online presence. With an array of features and meticulous attention to detail, this package is designed to exceed your expectations.
Responsive Design
Your website will be built using the latest responsive design techniques, ensuring a seamless user experience across devices. Whether your audience accesses your website on desktop, tablet, or mobile, they will have a consistent and visually appealing experience.
User-Focused Development
We prioritize user-centric design and development. Every element of your website, from navigation to content layout, will be carefully crafted to provide effortless interaction, encourage exploration, and ultimately drive valuable user actions.
Customizable Templates
We understand that each business is unique. With our Standard Website package, you can choose from a range of customizable templates that align with your brand's personality and goals. Our expert designers will work closely with you to create a visually stunning website that resonates with your target audience.
SEO Optimization
We pride ourselves on staying at the forefront of search engine optimization (SEO) best practices. Our team of skilled professionals will optimize your website to ensure it ranks highly in search engine results. This means more organic traffic, greater visibility, and a higher chance of converting leads into loyal customers.
Content Management System (CMS)
Managing your website will be a breeze with our user-friendly content management system (CMS). Update content, add new pages, or integrate blog functionality effortlessly, without the need for extensive technical knowledge. We empower you to take control of your online presence.
Enhanced Security
Security is of utmost importance when it comes to your website. With our Standard Website package, rest assured that your website will be built with robust security measures to protect your valuable data and your users' information.
The Mobile Web Advantage Difference
Choosing Mobile Web Advantage for your website development needs means partnering with a team of dedicated professionals who are passionate about delivering exceptional results. We combine technical expertise, innovative design, and industry experience to create websites that truly stand out.
Contact Us Today
Ready to take your online presence to the next level with our Standard Website package? Contact Mobile Web Advantage today to discuss your requirements. We look forward to helping you achieve digital excellence.