Custom Pocket Folder Design and Business Collateral
Jul 16, 2022
Portfolio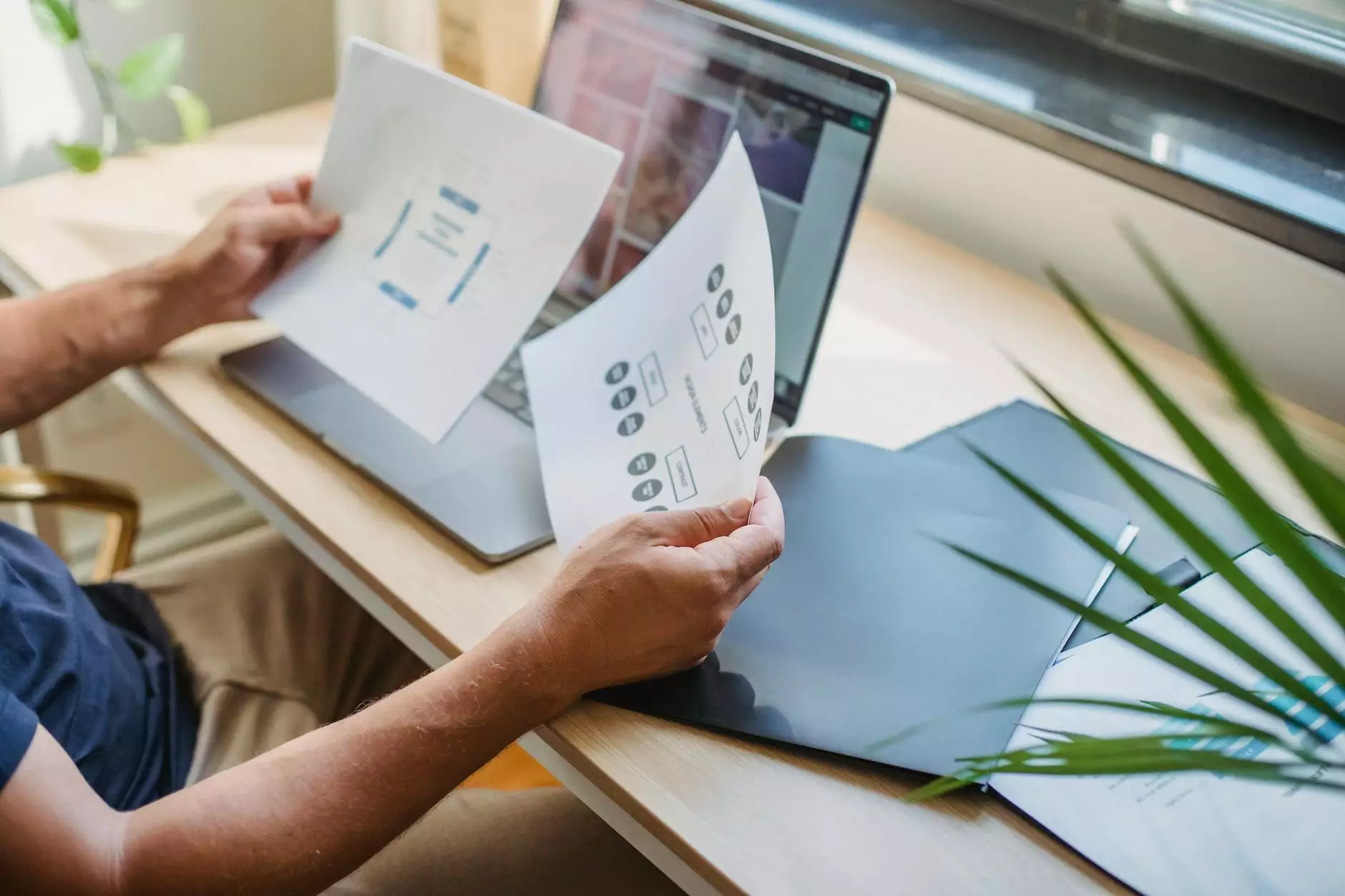 Introduction
Welcome to Mobile Web Advantage, your premier partner in high-quality business and consumer services. Our expertise extends beyond website development as we offer custom pocket folder design and business collateral solutions that are sure to leave a lasting impression. In this case study, we will take a closer look at our successful collaboration with Atlas Roofing to create a visually stunning pocket folder design that effectively represents their brand identity and captures the attention of their target audience.
Mission and Approach
At Mobile Web Advantage, our mission is to deliver exceptional graphic design services that enhance our clients' brand image and drive growth. We understand that a well-designed pocket folder can serve as a powerful marketing tool, instilling confidence in potential customers and reinforcing brand loyalty among existing ones. Our approach combines creativity, market research, and a deep understanding of our clients' goals to create stunning designs that align with their unique needs.
Collaboration with Atlas Roofing
When Atlas Roofing approached us to create a custom pocket folder design, we recognized the opportunity to showcase our talent and expertise. After conducting in-depth discussions with the Atlas Roofing team, we gained a thorough understanding of their business objectives, target audience, and desired brand image. With these insights, we developed a comprehensive strategy that involved exploiting the potential of graphic elements, typography, and color palettes to create a captivating design that truly represents Atlas Roofing.
Research and Analysis
Extensive research was conducted to gain a deep understanding of the roofing industry, Atlas Roofing's competitors, and the preferences of their target audience. This research allowed us to identify key differentiators and opportunities for positioning Atlas Roofing as a leader in the industry. Our analysis of competitor pocket folder designs enabled us to create a design that both stands out from the crowd and aligns with industry standards.
Captivating Design Elements
The pocket folder design incorporates a visually striking mix of images, illustrations, and captivating infographics. Each carefully selected element serves a specific purpose - to create a lasting impression and effectively convey Atlas Roofing's strengths and unique selling points. Our team of skilled graphic designers meticulously crafted each element to ensure it aligns with the company's brand identity and reinforces its value proposition.
Typography and Color Palette
The selection of typography and color palette played a crucial role in elevating the design. Carefully chosen fonts not only enhance readability but also reflect the brand personality, conveying professionalism, reliability, and innovation. The color palette utilizes a harmonious combination of shades that resonate with Atlas Roofing's branding guidelines, instilling confidence and establishing a strong visual impact.
Effective Brand Messaging
In addition to the visually appealing design, we also incorporated compelling brand messaging within the pocket folder. Clear and concise copywriting enhances comprehension and establishes a connection with the target audience. Our team of high-end copywriters skillfully crafted impactful taglines, benefits-focused descriptions, and persuasive calls-to-action, ensuring that the pocket folder stands as an effective marketing communication tool that conveys Atlas Roofing's value proposition.
Results and Impact
The custom pocket folder design we created for Atlas Roofing has been met with resounding success. The visually arresting design and well-crafted brand messaging have significantly contributed to Atlas Roofing's marketing efforts and have helped them differentiate themselves from competitors. The pocket folder design has become a powerful tool for their sales team, leaving a lasting impression on potential customers and serving as a tangible representation of Atlas Roofing's commitment to quality and reliability.
Contact Us
If you're looking to elevate your business with a visually striking and professionally designed pocket folder or other business collateral, Mobile Web Advantage is here to help. With our expertise in website development and graphic design, we ensure that your brand stands out from the competition. Contact us today to discuss your requirements and let us create tailored solutions to elevate your business and capture the attention of your target audience.