What Does Not Provided In Google Analytics Mean?
Dec 19, 2020
Blog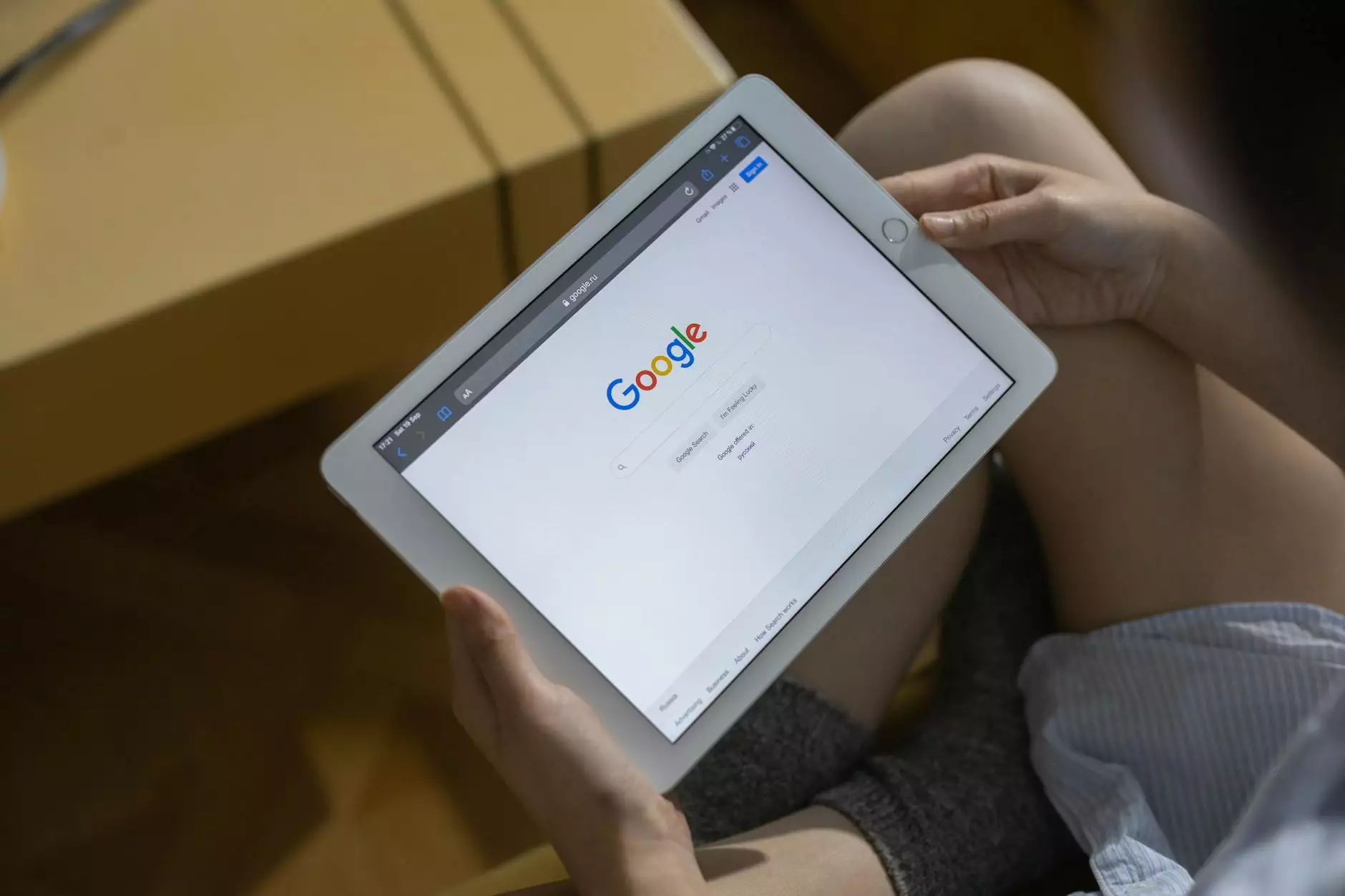 Welcome to Mobile Web Advantage, your trusted partner in website development, digital services, and online marketing. In this article, we will uncover the mystery of the 'not provided' keyword in Google Analytics and its implications for your website's performance and data analysis.
Understanding 'Not Provided' in Google Analytics
When analyzing your website's traffic through Google Analytics, you might have noticed a significant portion of your organic search traffic appearing as 'not provided.' So, what does this mean exactly?
In simple terms, 'not provided' refers to the instances where Google no longer shares the actual keywords that drove organic visitors to your website. This change was implemented to enhance user privacy and secure search data. As a result, the 'not provided' category masks the organic keywords visitors used to reach your site, making it challenging to analyze and optimize your organic search strategy.
The Impact on Your Website's Data
The 'not provided' keyword poses challenges for website owners and marketers who heavily rely on keyword data to improve their content, drive targeted traffic, and measure campaign success. Without this essential data, it becomes increasingly difficult to understand user intent, make informed decisions, and refine your SEO strategy.
However, don't panic just yet. While the 'not provided' segment can obscure valuable insights, there are still strategies you can employ to mitigate the impact and continue optimizing your website for search performance.
Strategies to Adapt to 'Not Provided'
1. Focus on Organic Landing Pages:
Although the keywords are hidden, you can still examine the landing pages that receive the most organic traffic. By analyzing the content and structure of these pages, you can gain insights into the topics and themes driving engagement.
2. Leverage Other Data Sources:
While 'not provided' may limit keyword details, other data sources such as Google Search Console, Bing Webmaster Tools, and third-party SEO tools can provide valuable data. Utilize these tools to gain a deeper understanding of your organic search traffic and identify potential keyword opportunities.
3. Invest in Long-Tail Keyword Research:
With less keyword visibility, it becomes crucial to focus on long-tail keywords. These are more specific search terms that attract targeted audiences and often have less competition. Thorough research and optimization of long-tail keywords can increase your website's visibility.
4. Analyze User Behavior Metrics:
While keyword insights are limited, user behavior metrics such as bounce rate, time on page, and conversion rates can provide valuable information about your website's performance. Monitor and analyze these metrics to understand user intent and refine your content strategy accordingly.
Conclusion
The 'not provided' keyword in Google Analytics may limit access to valuable keyword data, but it doesn't mean the end of your data-driven SEO efforts. By adapting your strategies and focusing on other aspects of your website's performance, you can still optimize your content, attract targeted traffic, and achieve success in the competitive digital landscape.
Mobile Web Advantage is here to support your business and consumer service needs, offering professional website development, digital marketing, and SEO services. Contact us today to explore how we can leverage our expertise to help you thrive online.
Disclaimer: The information provided in this article is for educational purposes only and should not be considered as professional advice.