Facebook Privacy Notice Changes
Jul 13, 2023
Blog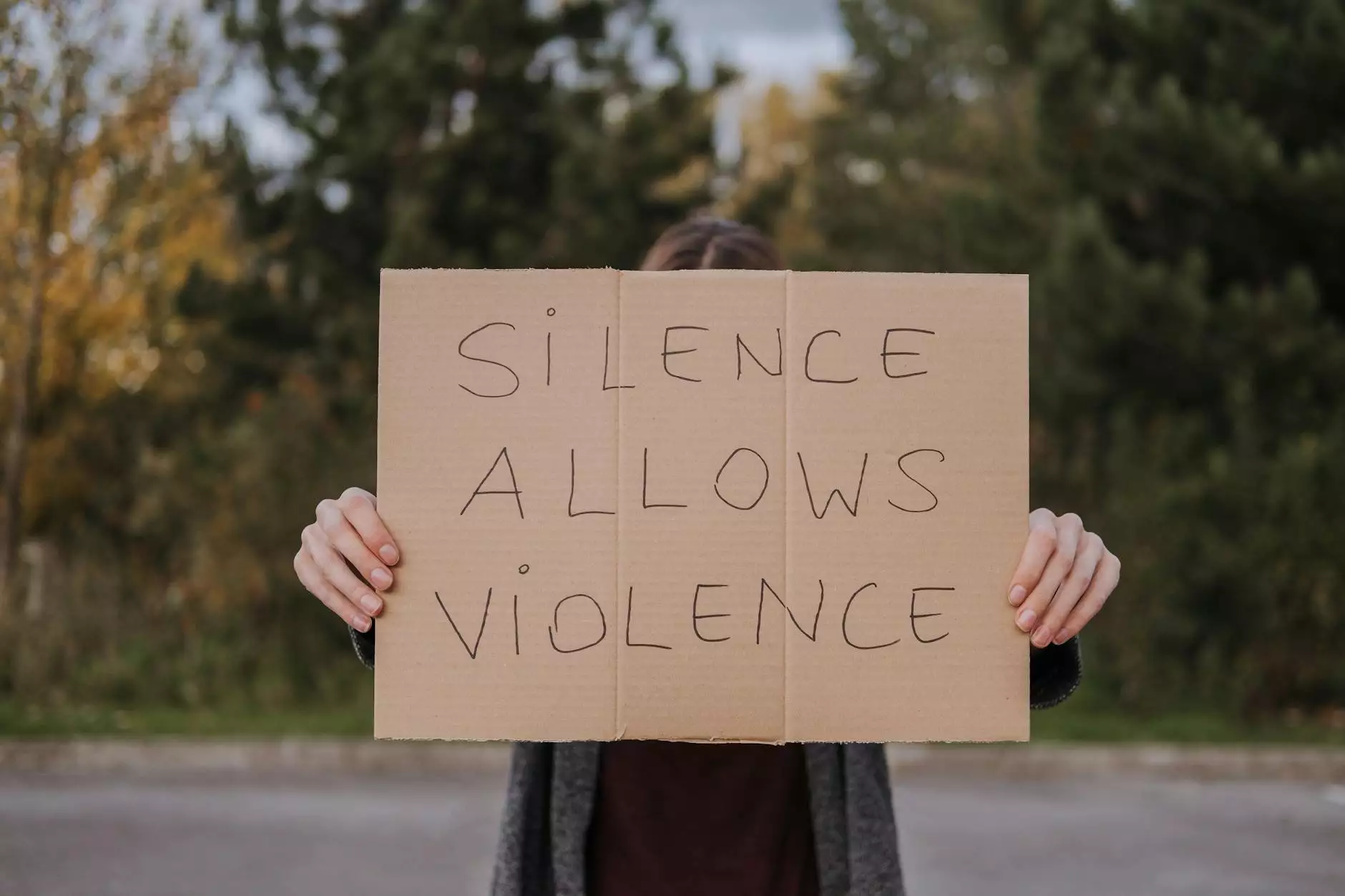 Introduction
Welcome to Mobile Web Advantage, your go-to resource for staying informed about the latest Facebook privacy notice changes. As industry-leading website development experts specializing in business and consumer services, we understand the significance of privacy in today's digital landscape. In this comprehensive guide, we will provide you with detailed information about the recent updates, their impact on your privacy, and guidance on navigating Facebook's privacy settings effectively.
Understanding the Latest Facebook Privacy Notice Changes
Keeping up with changes to Facebook's privacy notice is crucial to protect your personal information and online privacy. At Mobile Web Advantage, we are committed to ensuring that you have the necessary knowledge to stay safe and make informed decisions while using the platform. Let's dive into the details regarding the latest privacy notice changes:
1. Enhanced Data Collection Practices
Facebook has implemented enhanced data collection practices aimed at improving user experience and providing more targeted advertising. These changes involve collecting additional information, such as browsing behavior, search history, and device-level information. While this helps personalize content, it's important to understand the implications of these data collection practices on your privacy.
2. Updates to Third-Party Data Sharing
Facebook has revised its policies on third-party data sharing, tightening restrictions in response to user concerns. The updated privacy notice explicitly states the conditions under which your data may be shared with external partners. Understanding these guidelines can help you assess potential risks and make informed choices about sharing your information.
Impact on Your Privacy
Now that we've covered the recent Facebook privacy notice changes, let's explore the potential impact on your privacy:
1. Enhanced Personalization
The increased data collection allows Facebook to deliver more personalized content and advertisements based on your interests and preferences. While this can enhance your user experience, it's important to be aware of the extent to which your personal information is utilized for targeting and how it aligns with your privacy preferences.
2. Potential Data Vulnerabilities
With increased data collection and storage, there is always a certain level of risk associated with data breaches and unauthorized access. Facebook continuously works towards ensuring the security of user data, but it's important to stay vigilant and take necessary precautions to protect your personal information.
Navigating Facebook's Privacy Settings
Effective management of your privacy settings on Facebook is essential to have control over what information you share and with whom. Here are some key tips to navigate the privacy settings effectively:
1. Review Your Privacy Settings Regularly
Take the time to review and adjust your privacy settings on a regular basis. Facebook provides granular control over various aspects, such as profile visibility, post visibility, and app permissions. Stay informed about these options to align your privacy preferences with your comfort level.
2. Customize Audience for Posts
Ensure that you customize the audience for each post you make on Facebook. This allows you to control who can view your content and limits visibility to specific groups if desired. By doing so, you can tailor your sharing preferences while safeguarding your privacy.
Conclusion
In conclusion, Mobile Web Advantage is dedicated to providing you with comprehensive information about the latest Facebook privacy notice changes. By understanding the updates and their impact on your privacy, as well as gaining knowledge about navigating privacy settings effectively, you can confidently utilize Facebook while protecting your personal information. Stay updated, review your settings regularly, and enjoy a safer and more personalized experience on Facebook. Your privacy matters to us!