Social Media for Dummies
Dec 28, 2019
Blog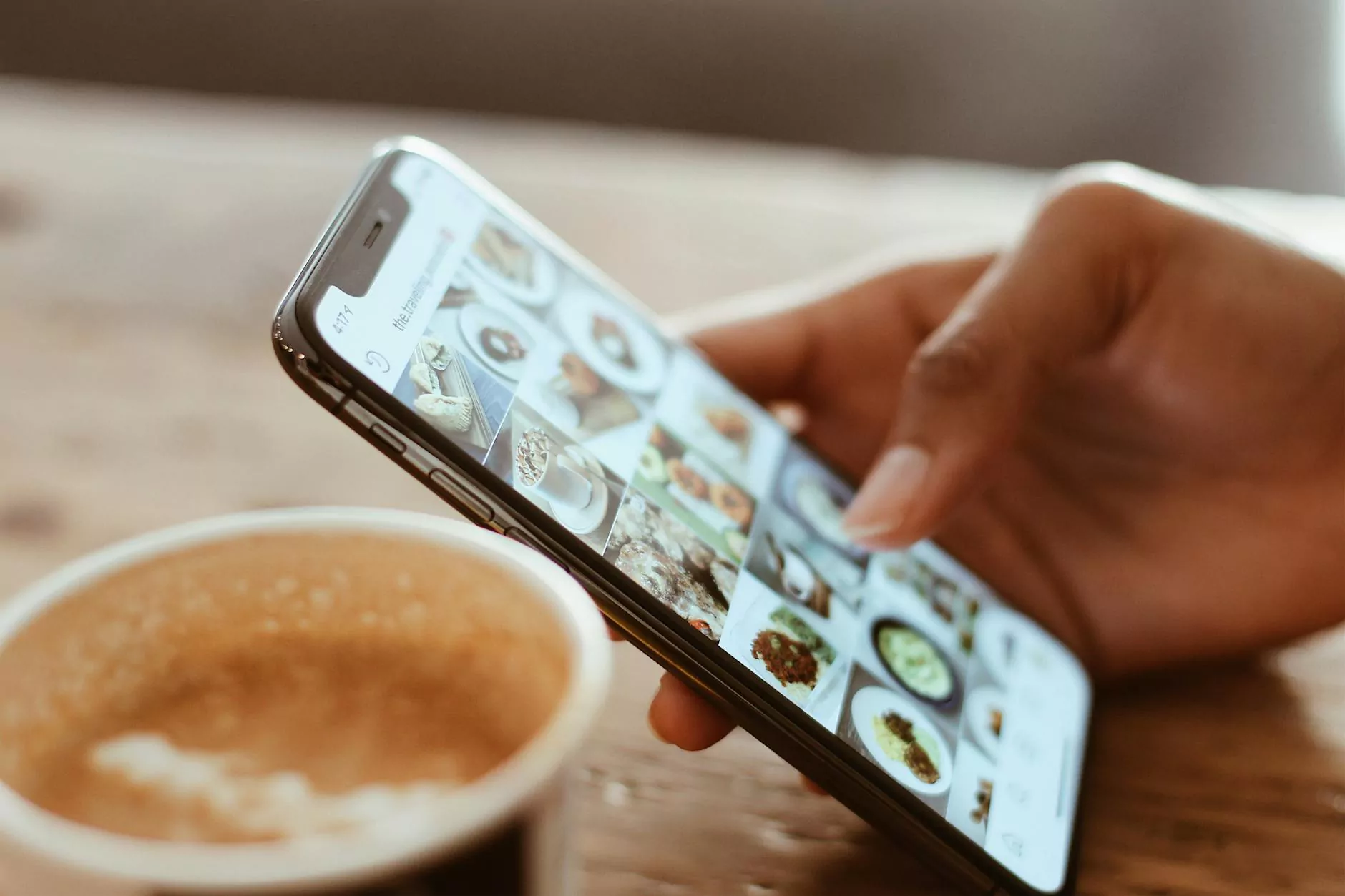 The Importance of Social Media in Business and Consumer Services - Website Development
In today's digital age, social media has become an integral part of our lives. From connecting with friends and family to discovering new products and services, social media platforms have revolutionized the way we interact with the world. For business and consumer services, particularly in the field of website development, harnessing the power of social media is crucial for success.
Building an Online Presence through Social Media
Social media platforms offer businesses a unique opportunity to showcase their expertise, connect with their target audience, and build a strong online presence. With billions of active users across various social media networks, reaching potential customers has never been easier.
At Mobile Web Advantage, we understand the significance of social media in helping businesses thrive in the competitive world of website development. Our team of experts specializes in creating comprehensive social media strategies that align with your business goals and boost your online presence.
Understanding the Different Social Media Platforms
Each social media platform comes with its own set of features and capabilities. It's crucial to understand the unique advantages each platform offers and tailor your strategy accordingly:
1. Facebook
With over 2 billion monthly active users, Facebook is an excellent platform for businesses looking to connect with a wide audience. Create a dedicated business page, share industry updates, engage with your followers, and run targeted ad campaigns to capture the attention of potential customers.
2. Instagram
If your business relies heavily on visuals, Instagram is a valuable platform to showcase your work. Share high-quality images and videos, utilize hashtags, collaborate with influencers, and leverage Instagram Stories to engage with your audience and build brand loyalty.
3. Twitter
Twitter's fast-paced nature makes it ideal for delivering real-time updates and engaging in conversations with your audience. Use concise and compelling messages (limited to 280 characters) to share industry insights, respond to customer queries, and establish your business as a thought leader in website development.
4. LinkedIn
LinkedIn is the go-to platform for professional networking. Create a company page, share informative articles, participate in relevant groups, and connect with potential clients and industry leaders. Leverage LinkedIn's advertising tools to target decision-makers in business and consumer services.
5. YouTube
Video content is highly engaging, and YouTube provides an excellent platform for sharing educational and entertaining videos related to website development. Create tutorials, showcase your projects, and leverage YouTube's search engine optimization techniques to reach a broader audience.
Creating Engaging Content for Social Media
Now that you understand the significance of different social media platforms, let's dive into how to create engaging content:
1. Know Your Target Audience
Understanding your target audience is crucial for creating content that resonates with them. Conduct market research, analyze demographics, and identify their pain points. Craft content that provides solutions and addresses their needs in the field of website development.
2. Visual Appeal
Eye-catching visuals are essential for capturing attention on social media. Incorporate high-quality images, videos, infographics, and animations into your content strategy. Ensure that your visuals align with your brand and convey your expertise in website development effectively.
3. Utilize Hashtags
Hashtags are a powerful tool for organizing and categorizing content on social media platforms. Research relevant hashtags in the website development industry and strategically incorporate them into your posts. This will increase the discoverability of your content and attract a wider audience.
4. Engage with your Audience
Social media is all about building connections. Respond to comments, messages, and mentions promptly. Encourage discussions, ask questions, and show genuine interest in your audience's opinions and experiences related to website development.
5. Consistent Posting Schedule
Consistency is key when it comes to social media success. Develop a posting schedule, and stick to it. This ensures that your audience stays engaged and looks forward to your valuable content regularly. Use social media management tools to streamline your content creation and scheduling process.
6. Measure and Optimize
Monitor the performance of your social media campaigns using analytics tools. Track key metrics such as engagement rate, click-through rate, and conversion rate. This data will provide insights into what's working and what can be improved in your social media strategy for website development.
Partner with Mobile Web Advantage for Social Media Success
Mobile Web Advantage is a trusted name in the business and consumer services industry, specializing in website development. With our expertise in social media strategies, we can help your business outrank competitors and establish a strong online presence. Contact us today to learn more about our comprehensive services.