Welcome to Mobile Web Advantage's Web Designer Blog
Dec 1, 2022
Blog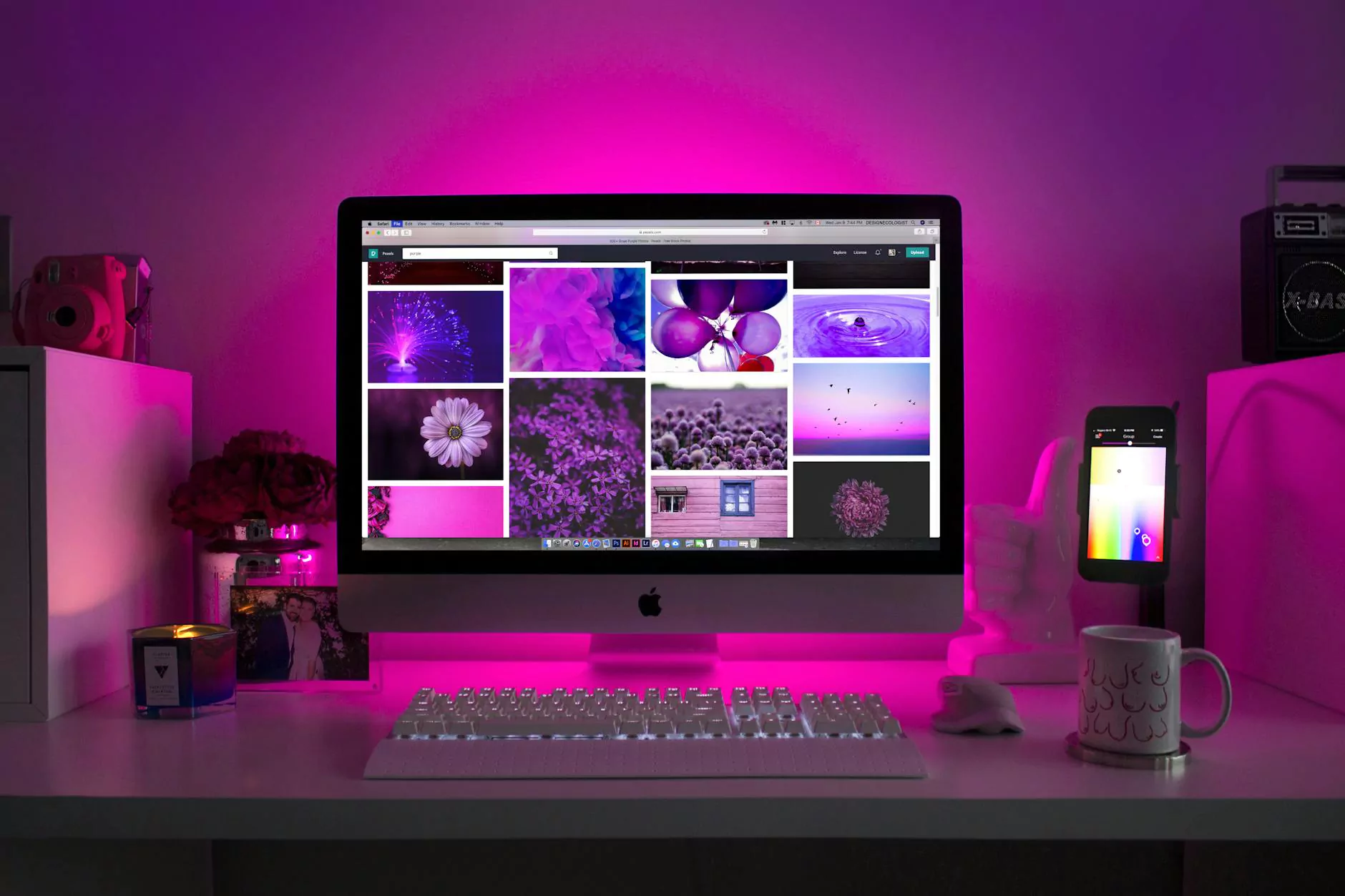 At Mobile Web Advantage, we are passionate about website development and helping businesses succeed online. Our Web Designer Blog is a valuable resource for individuals and businesses looking to enhance their knowledge of Dotnetnuke and website design.
Stay Updated with the Latest Trends in Website Development
In today's digital age, it is crucial for businesses to have a strong online presence. Our Web Designer Blog provides you with insightful articles that cover a wide range of topics related to website development. We keep you updated with the latest trends, best practices, and innovative techniques that can help you stay ahead of the competition.
Dotnetnuke - The Power of a Flexible Content Management System
Dotnetnuke (DNN) is a powerful content management system (CMS) that allows you to build and manage dynamic websites with ease. Our blog articles delve deep into the capabilities of Dotnetnuke, providing you with comprehensive insights on how to leverage its features to create stunning websites that are both user-friendly and visually appealing.
Website Design - Creating Engaging User Experiences
When it comes to website development, design plays a crucial role in creating engaging user experiences. Our Web Designer Blog explores the intricacies of website design, offering expert tips and strategies to help you craft websites that captivate your audience and leave a lasting impression. From UI/UX design principles to responsive web design, our articles cover it all.
Comprehensive Articles to Enhance Your Web Design Skills
Whether you are a seasoned web designer looking to expand your skill set or a business owner aiming to improve your website's performance, our blog has something for everyone. Our comprehensive articles go beyond the surface-level information, diving deep into the intricacies of web design and development.
Optimizing Websites for Search Engines
Search engine optimization (SEO) is a critical aspect of website development. To maximize your website's visibility on search engines like Google, it's essential to understand the best SEO practices. Our blog covers topics such as keyword research, on-page optimization, link building, and more, empowering you to create SEO-friendly websites that rank higher in search engine results pages.
Creating Mobile-Friendly Websites
In today's mobile-first world, having a mobile-friendly website is no longer an option but a necessity. Our Web Designer Blog offers in-depth insights on how to create responsive websites that provide seamless user experiences across different devices and screen sizes. From mobile design techniques to optimizing website performance, we equip you with the knowledge to deliver exceptional mobile experiences.
Learn from Experts in the Industry
Our Web Designer Blog features articles written by industry experts who have extensive experience in website development and design. By learning from their expertise and following their insights, you can improve your skills and elevate your website development projects to new heights.
Community Interaction and Engagement
Interaction with the web development community is crucial for growth and knowledge sharing. Our blog encourages community engagement, allowing you to comment, ask questions, and share your thoughts on our articles. We believe in fostering a supportive environment where web designers and developers can learn from one another and grow together.
Subscribe to our Web Designer Blog
Don't miss out on the latest updates and valuable insights from our Web Designer Blog. Subscribe to our newsletter to receive regular notifications about new articles, tutorials, and industry news.
Partner with Mobile Web Advantage for your Website Development Needs
Mobile Web Advantage is a leading provider of website development services. With our expertise and dedication to maximizing online success, we help businesses thrive in the digital landscape. We offer a range of services, including custom website design, e-commerce development, and SEO optimization.
Contact Mobile Web Advantage today to discuss your website development goals and how we can help.
Custom website design
Responsive web design
E-commerce development
Dotnetnuke CMS
Search engine optimization (SEO)
Trust Mobile Web Advantage for all your website development needs. Let us take your online presence to the next level.