Marketing Promoting Your Business With Instagram
Nov 4, 2018
Blog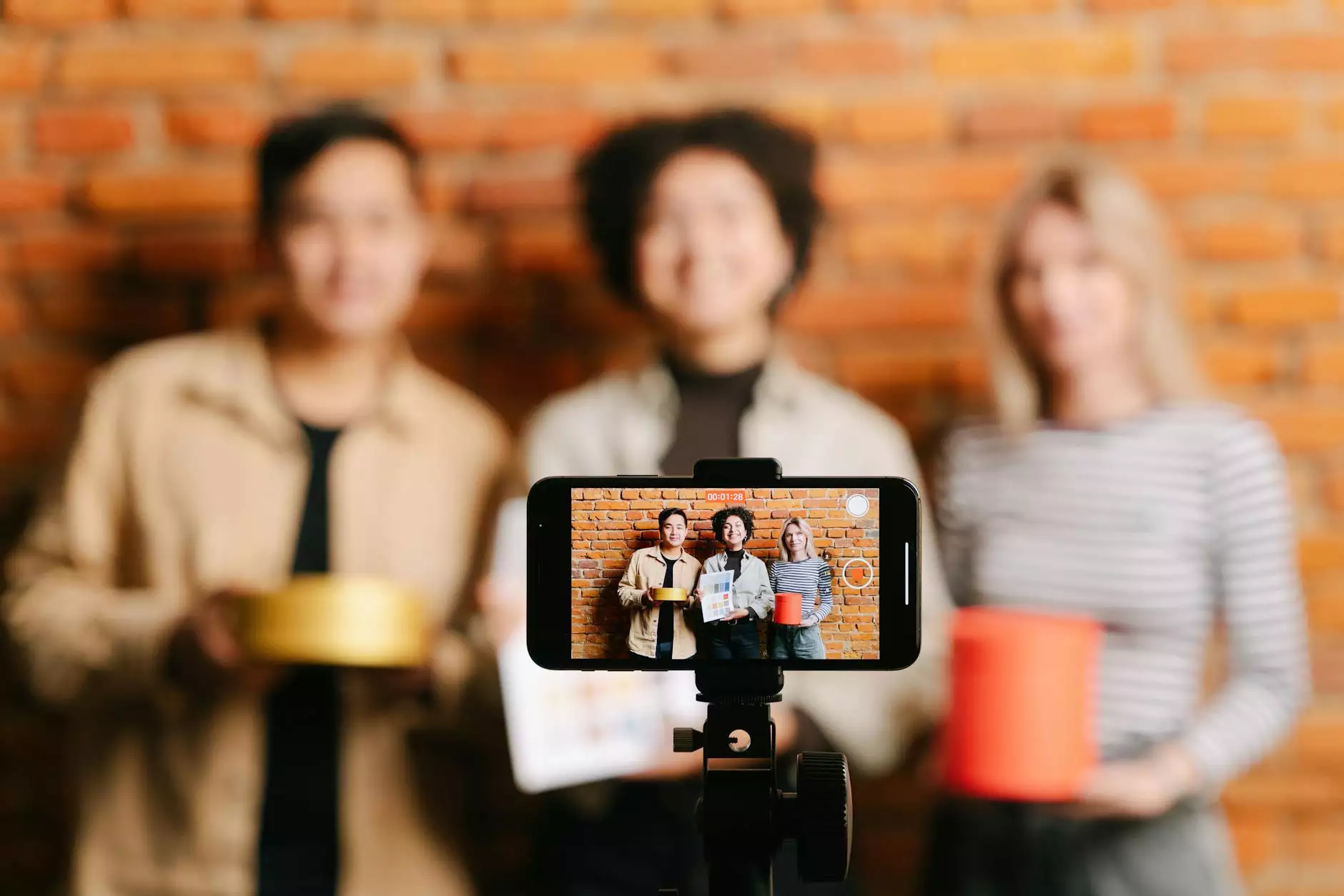 The Power of Instagram in Business Promotion
Instagram has transformed from a simple photo-sharing app to a powerful platform for businesses to market and promote their products or services. With over one billion active monthly users, Instagram provides a vast audience for businesses to reach and engage with.
Engaging Visual Content
One of the keys to successful Instagram marketing is the ability to create visually appealing content. High-quality images and videos that are unique, creative, and relevant to your business can capture the attention of users scrolling through their feeds. Utilize professional photography, creative graphics, and compelling videos to showcase your products, services, or behind-the-scenes moments.
Utilizing Instagram Stories
Instagram Stories offer an opportunity to share more dynamic and authentic content. Use this feature to provide a raw and unfiltered glimpse into your business. Showcase product launches, events, daily activities, or even provide exclusive offers or behind-the-scenes footage to keep your audience engaged and excited about your brand.
Hashtags and Discoverability
Hashtags are a powerful tool on Instagram to increase discoverability and connect with a wider audience. Research and use relevant hashtags related to your business, industry, or specific campaigns. This allows users interested in those topics to find and engage with your content, potentially leading to more followers, engagement, and conversions.
Influencer Collaborations
Partnering with influential Instagram users or influencers within your industry can significantly boost your brand's visibility and credibility. When collaborating with influencers, choose individuals who align with your brand values and have a following that matches your target audience. Their endorsement and promotion of your products or services can drive traffic, increase brand awareness, and generate sales.
Using Instagram Ads
Instagram provides businesses with a variety of advertising options to reach their target audience more effectively. Instagram Ads can appear in users' feeds or Stories, blending seamlessly with organic content. Utilize customized targeting options such as demographics, interests, and behaviors to maximize the impact of your ads and reach the right people at the right time.
Building an Engaged Community
Instagram is not just about posting content; it's also about building a community of engaged followers. Respond to comments and direct messages promptly, interact with your audience's content, and show appreciation for their support. By fostering a sense of community, you can cultivate brand loyalty and encourage user-generated content, further expanding your brand's reach.
Tracking and Analytics
Measuring the success of your Instagram marketing efforts is crucial in optimizing your strategy. Utilize Instagram's built-in analytics or third-party tools to track key metrics such as reach, engagement, website clicks, and conversion rates. Analyzing these data points can help you identify what content resonates best with your audience, allowing you to refine your approach and achieve even better results.
Staying Ahead of the Competition
In such a competitive digital landscape, it's important to stay ahead of the competition. Regularly monitor and analyze your competitors' Instagram accounts. Take note of their successful strategies, content approach, and ways they engage with their audience. Adapt and innovate your own content and engagement strategies to stand out and differentiate your brand.
Conclusion
Instagram offers immense potential for businesses to promote their products or services to a wide audience. Through strategic content creation, engagement, influencer collaborations, and utilizing Instagram's advertising features, businesses can effectively boost their brand awareness, engage with potential customers, and drive conversions. Stay updated with the latest trends and techniques related to Instagram marketing to continuously optimize your efforts and stay ahead of the competition.