Responsive Websites: Enhancing Your Online Presence & Driving Results
Jun 22, 2018
Portfolio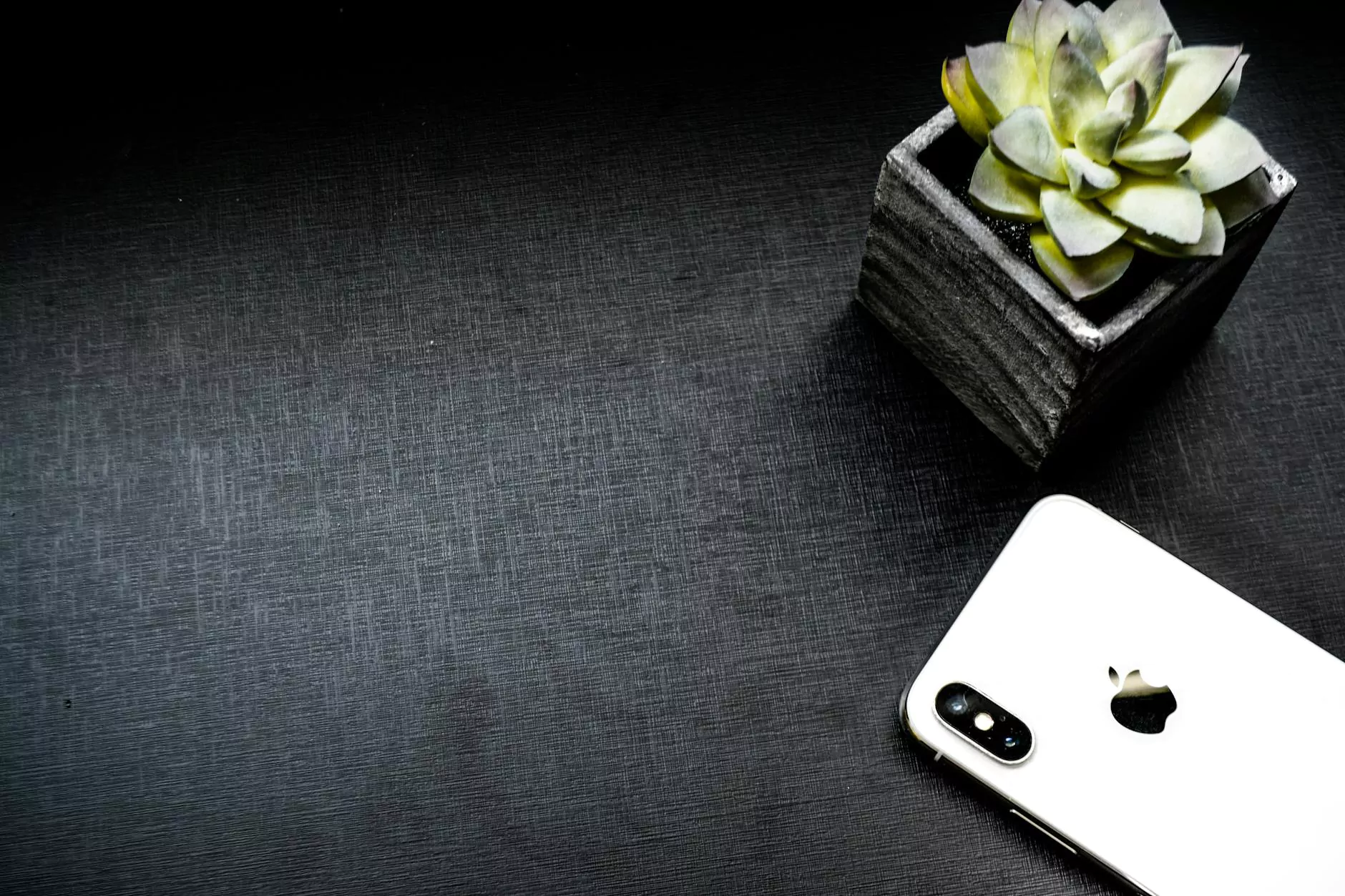 Introduction
Welcome to Mobile Web Advantage, your trusted partner for professional website development services. As a forward-thinking web development agency specializing in responsive websites, we understand the importance of seamless user experiences and captivating designs in today's digital landscape.
Why Choose Mobile Web Advantage?
At Mobile Web Advantage, we pride ourselves on our ability to create high-performing websites that not only meet but exceed our clients' expectations. Here are some reasons why you should consider partnering with us for your website development needs:
1. Expertise in Responsive Design
In this mobile-first era, having a responsive website is crucial for your online success. Our team of experienced web developers is well-versed in the latest responsive design techniques, ensuring that your website adjusts seamlessly to different screen sizes and devices. This allows your audience to access your content on-the-go, providing enhanced user experiences across all platforms.
2. Tailored Solutions for Your Business
We understand that every business is unique, and that's why we take a customized approach to website development. Our team will work closely with you to understand your business goals, target audience, and branding requirements. By incorporating your specific needs, we create custom websites that perfectly represent your brand and drive conversions.
3. Cutting-Edge Technologies
Staying ahead of the curve is essential in the ever-evolving digital world. At Mobile Web Advantage, we leverage the latest technologies and industry best practices to deliver outstanding websites. From intuitive navigation to lightning-fast loading times, our websites are built to impress both search engines and users, helping you outrank your competitors and attract more organic traffic.
4. User-Centric Design
User experience is at the core of our web development philosophy. We design websites with your target audience in mind, ensuring that every element is strategically placed to guide users through a seamless journey. By incorporating intuitive navigation, visually appealing layouts, and engaging content, we keep visitors engaged and increase the likelihood of conversion.
5. Search Engine Optimization (SEO) Friendly
A beautifully designed website means nothing if it fails to be found by your target audience. At Mobile Web Advantage, we prioritize search engine optimization (SEO) to ensure your website ranks highly on search engine results pages (SERPs). Our team implements industry-leading SEO techniques, from optimizing website structure to keyword research and content optimization, to maximize your online visibility and drive organic traffic to your website.
Our Web Development Process
At Mobile Web Advantage, we follow a comprehensive web development process to ensure the successful delivery of your responsive website:
1. Discovery and Planning
We start by understanding your business, target audience, and website goals. Through detailed discussions, we create a customized plan that aligns with your objectives.
2. Design and Development
Our design team creates visually appealing mockups and wireframes based on the information gathered. Once approved, our development team brings the designs to life using the latest coding practices and technologies.
3. Content Creation
Engaging and informative content is vital for attracting and retaining visitors. Our team of skilled copywriters can assist in creating compelling, keyword-rich content that aligns with your brand voice and resonates with your target audience.
4. Testing and Quality Assurance
Prior to launch, we rigorously test your website across different devices, browsers, and platforms to ensure seamless functionality and optimal performance. Our quality assurance processes guarantee that your website is free from any issues or bugs.
5. Launch and Beyond
Once your website is ready, we deploy it to your hosting environment and monitor its performance. We provide ongoing maintenance and support, ensuring that your website is always up-to-date and fully optimized for outstanding user experiences.
Responsive Websites: A Must-Have for Businesses
In today's digital era, having a responsive website is no longer a luxury but a necessity. Here are some key benefits of investing in a responsive website for your business:
1. Mobile-Friendly Experience
With the increasing use of smartphones and tablets, it is essential to provide a smooth browsing experience for mobile users. A responsive website automatically adjusts its layout, content, and functionality to suit different screen sizes, ensuring optimal viewing for all visitors, regardless of the device they use.
2. Improved SEO Performance
Search engines, such as Google, highly prioritize responsive websites in their rankings. By having a website that is mobile-friendly and optimally coded, you increase your chances of ranking higher in search engine results pages (SERPs). This, in turn, helps you attract more organic traffic and potential customers.
3. Cost-Effectiveness
A responsive website eliminates the need for separate designs and development for different devices. By having a single website that adapts to various screens, you save both time and money on creating and maintaining multiple versions of your website.
4. Enhanced User Experience
A seamless user experience is crucial for converting visitors into customers. With a responsive website, users can easily navigate, read content, and interact with your site, resulting in higher engagement and improved conversion rates.
5. Stay Ahead of the Competition
Many businesses are still lagging behind in adopting responsive design. By investing in a responsive website, you gain a competitive edge over others in your industry. A modern and user-friendly website portrays professionalism and credibility, attracting more potential customers and leaving a lasting impression.
Contact Mobile Web Advantage Today
Ready to elevate your online presence and drive business success with a responsive website? Contact Mobile Web Advantage today for professional website development services tailored to your unique needs. Let us be your trusted partner in delivering exceptional web solutions that captivate, engage, and convert.

Mobile Web Advantage 123 Responsive Street City, State, ZIP Phone: 123-456-7890 Email: [email protected]