How NOT To Facebook: Social Media Strategies
Dec 29, 2019
Blog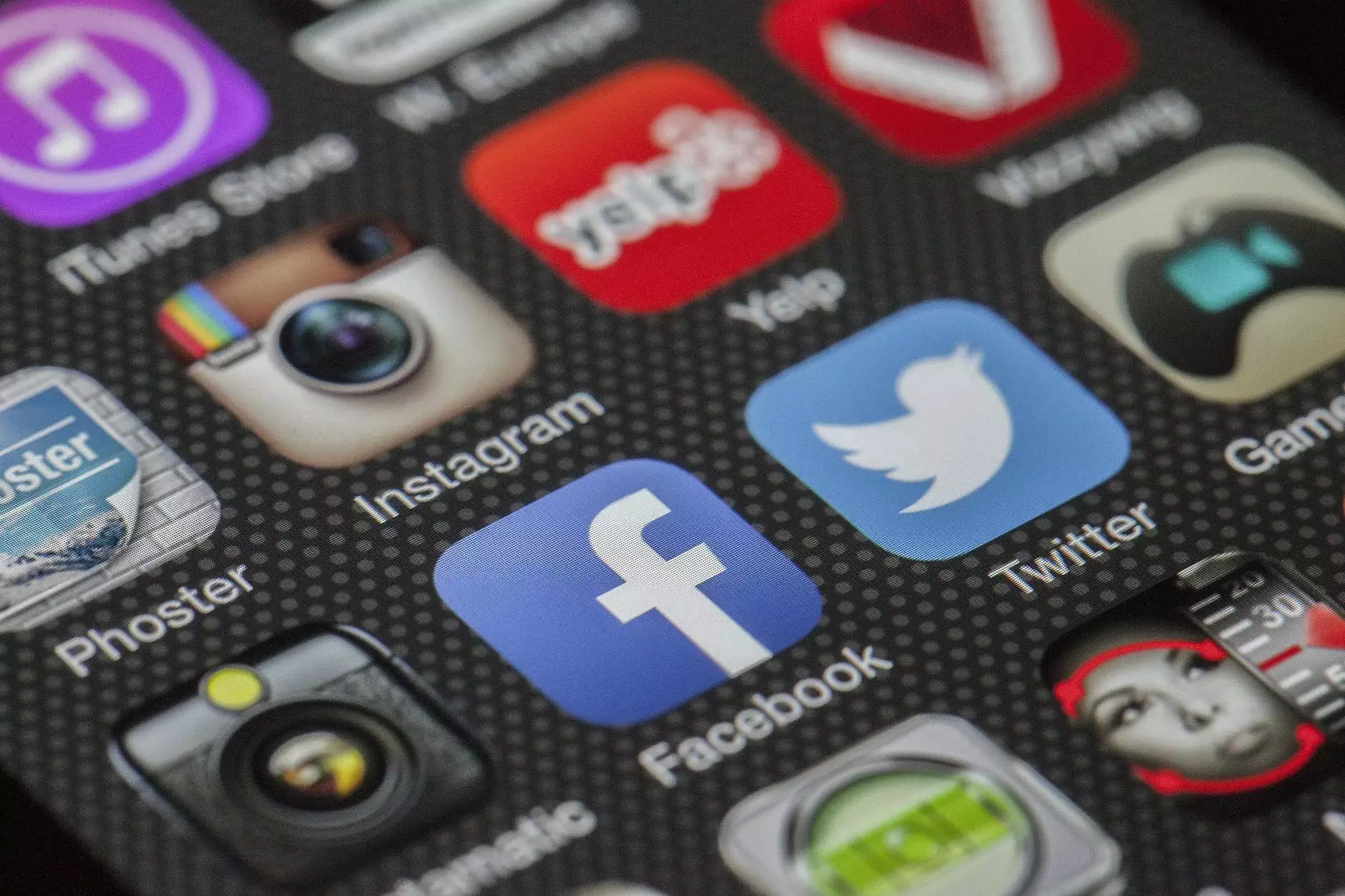 Introduction
Welcome to Mobile Web Advantage's comprehensive guide on how to avoid being the world's worst Facebook user. In this article, we will explore the most common mistakes and pitfalls that businesses often fall into when using Facebook as a marketing tool. Our aim is to provide you with valuable insights and strategies to help you enhance your social media presence and maximize your potential for success.
Why Facebook Matters
Facebook is undeniably one of the most powerful and popular social media platforms in existence today. With billions of active users worldwide, it presents an incredible opportunity for businesses to reach and engage with their target audience. However, simply creating a Facebook page and posting sporadically is not enough to achieve meaningful results.
1. Neglecting Your Audience
One of the biggest mistakes businesses make on Facebook is neglecting their audience. It's essential to understand who your target audience is, what their interests are, and what type of content they find valuable. By understanding your audience, you can create customized and captivating content that truly resonates with them.
2. Inconsistent Posting
Consistency is key when it comes to social media success. Posting sporadically or going silent for extended periods can harm your Facebook presence. Develop a content calendar and stick to a regular posting schedule. This consistency will help you maintain engagement, build trust, and increase brand visibility.
3. Lack of Visual Appeal
In today's visually-driven society, eye-catching content is essential. Don't underestimate the power of high-quality images and videos. Incorporate visually appealing graphics into your posts to capture attention and increase engagement. Remember to optimize your visuals for Facebook's recommended dimensions to ensure they display correctly.
4. Ignoring Engagement Opportunities
Facebook is not a one-way communication channel. It's crucial to actively engage with your audience by responding to comments, messages, and reviews promptly. Ignoring these opportunities can lead to negative sentiment and damage your online reputation. By being proactive and responsive, you show your audience that you value their opinions and care about their experience.
5. Overlooking Analytics
To refine your social media strategies on Facebook, you need to track and analyze your results. Facebook Insights provides valuable data on reach, engagement, and demographic information about your audience. Utilize this information to identify what works and what doesn't, enabling you to make data-driven decisions and continuously improve your content.
6. Engaging in Controversial Topics
While it's important for businesses to engage with relevant topics and trends, it's crucial to avoid controversial subjects that could alienate your audience or damage your brand reputation. Before participating in discussions, carefully consider the potential impact your comments or posts could have on your target audience and brand image.
7. Being Too Salesy
A common mistake businesses make on Facebook is being excessively promotional. Your audience is primarily on Facebook to connect with friends and family, not to be bombarded with sales pitches. Instead of focusing solely on sales, provide valuable content that educates, entertains, or solves problems. By building trust and credibility, you increase the likelihood of conversions in the long run.
8. Neglecting Community Management
Building a loyal and engaged community requires ongoing effort and management. Neglecting to foster and nurture your community can lead to decreased engagement and a loss of trust. Encourage open dialogues, ask questions, and show genuine interest in your audience's opinions. By actively managing your community, you create a sense of belonging and loyalty among your followers.
Conclusion
In this guide, we have explored the most common mistakes and pitfalls businesses experience when using Facebook as a marketing tool. By avoiding these mistakes and implementing the strategies and tips provided, you can enhance your social media strategies and maximize the potential of Facebook as a powerful platform for your business. Remember, success on Facebook requires dedication, consistency, and a deep understanding of your audience.
Mobile Web Advantage - Business and Consumer Services - Website Development