Viral Marketing Case Study | Clay Pot Creative
Sep 29, 2020
Portfolio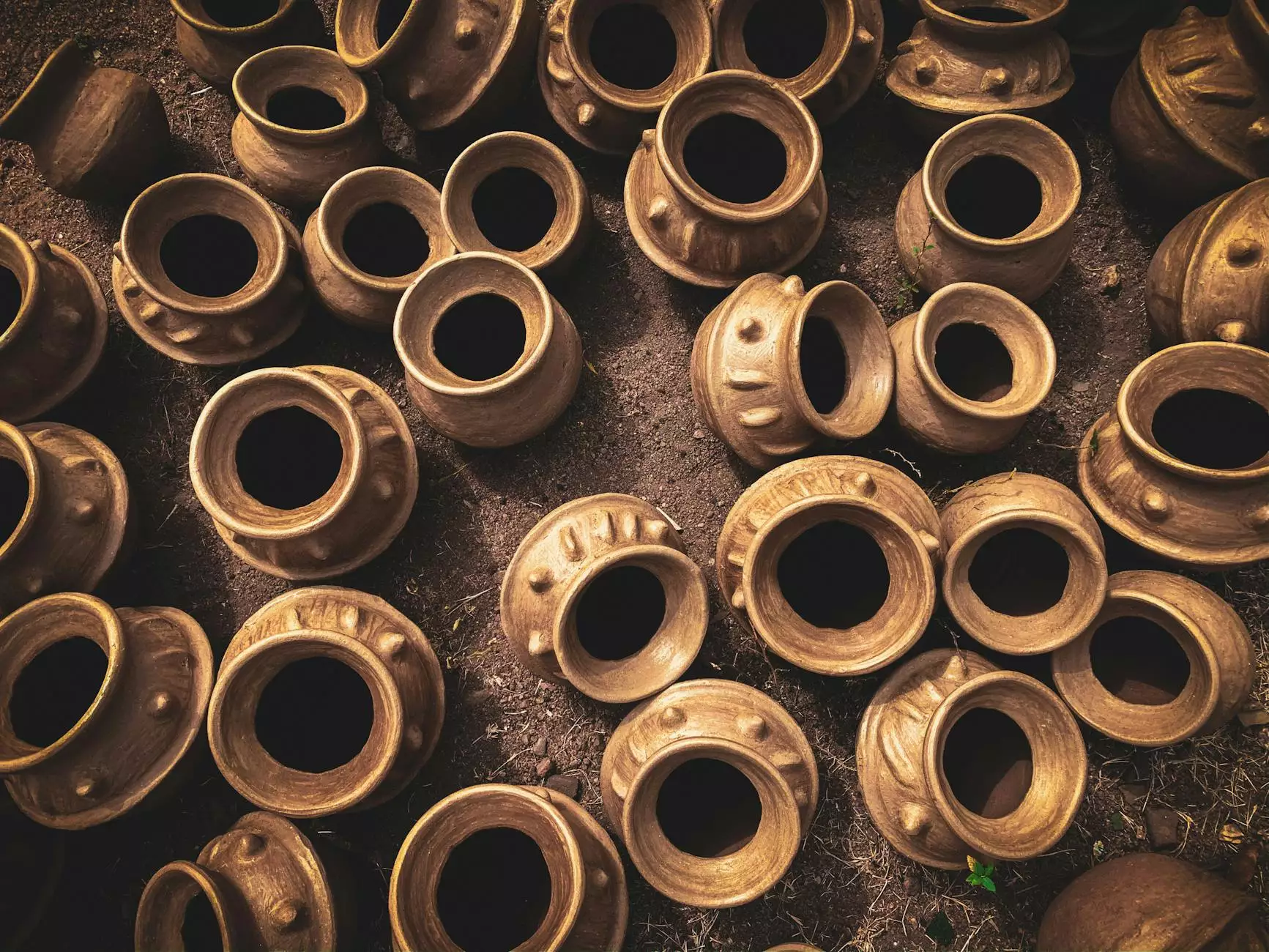 Introduction
In the highly competitive world of business and consumer services, a strong online presence is crucial for success. Clay Pot Creative, a prominent player in the industry, recognized this need and partnered with Mobile Web Advantage, a leading website development agency, to harness the power of viral marketing.
The Challenge
Clay Pot Creative wanted to boost their brand visibility and attract a wider audience to their services. They approached Mobile Web Advantage with the aim of creating a viral marketing campaign that would generate significant online buzz and drive organic traffic to their website.
Our Approach
Mobile Web Advantage's team of expert marketers and developers formulated a strategic plan to maximize Clay Pot Creative's online exposure.
1. Comprehensive Market Research
Our team conducted in-depth market research to understand Clay Pot Creative's target audience, competitors, and industry trends. This crucial step helped in identifying the key elements that would make their viral marketing campaign stand out.
2. Content Creation
We created engaging and shareable content that aligned with Clay Pot Creative's brand identity and values. Our team crafted compelling blog articles, eye-catching infographics, and informative videos, all optimized with relevant keywords for improved search engine visibility.
3. Social Media Strategy
We devised a comprehensive social media strategy to amplify the reach of Clay Pot Creative's viral content. By leveraging popular platforms such as Facebook, Twitter, and Instagram, we created buzz and encouraged social sharing to drive organic traffic to their website.
4. Influencer Marketing
We collaborated with influencers in the business and consumer services industry to endorse Clay Pot Creative's brand and share their viral content with their followers. This strategic partnership helped expand their reach to a wider network of potential customers.
5. Performance Tracking
We implemented advanced analytics tools to monitor the performance of the viral marketing campaign. This enabled us to gather valuable insights, measure the impact of our efforts, and make data-driven optimizations to ensure maximum results.
The Results
The viral marketing campaign devised by Mobile Web Advantage produced exceptional results for Clay Pot Creative.
1. Increased Brand Visibility
Clay Pot Creative experienced a significant boost in brand visibility, reaching a much larger audience than ever before. Their viral content was shared extensively across various online platforms, creating a buzz around their services.
2. Website Traffic Surge
With our targeted approach, Clay Pot Creative witnessed a substantial increase in website traffic. The influx of organic visitors resulted in higher engagement and more leads for their business.
3. Enhanced Reputation
The viral marketing campaign solidified Clay Pot Creative's position as a trusted authority in the business and consumer services sector. Their unique content and innovative approach garnered positive attention and earned them recognition within their industry.
4. Business Growth
The combined efforts of Mobile Web Advantage and Clay Pot Creative resulted in remarkable business growth. The increased visibility, website traffic, and enhanced reputation translated into new clients, higher conversions, and improved revenue.
Why Choose Mobile Web Advantage?
At Mobile Web Advantage, we are dedicated to helping businesses achieve their maximum potential through effective website development and viral marketing strategies. Our experienced team understands the intricacies of the business and consumer services industry, and we tailor our services to meet your unique requirements.
With our proven track record of driving results for clients like Clay Pot Creative, we have established ourselves as a trusted partner in the field. Contact Mobile Web Advantage today to discuss how we can help your business thrive in the digital landscape.