Facebook Likes Vs. Facebook Shares
Aug 13, 2022
Blog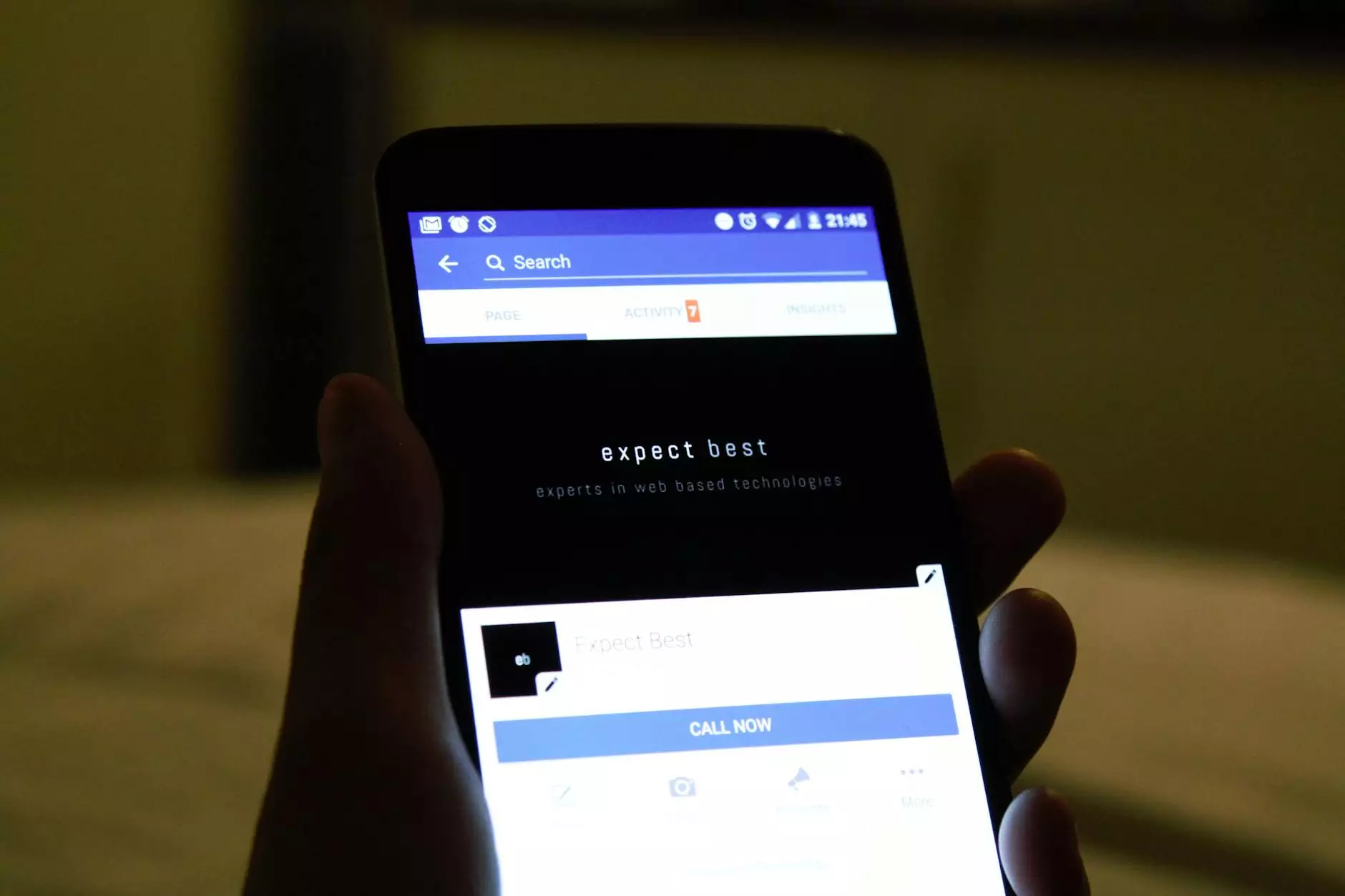 Welcome to Mobile Web Advantage, the leading provider of website development services in the Business and Consumer Services industry. In this article, we will delve into the topic of Facebook Likes and Facebook Shares, and explore their significance for businesses.
Understanding Facebook Likes and Facebook Shares
Facebook is undoubtedly one of the most popular social media platforms, with billions of users worldwide. As a business owner, leveraging the power of Facebook can significantly impact your online presence and customer engagement. Two essential metrics on Facebook are Likes and Shares.
The Power of Facebook Likes
Facebook Likes represent the number of users who have shown their approval or interest in your content by clicking the "Like" button. These Likes can provide a quick indication of the popularity and appeal of your posts, photos, articles, or updates on Facebook. They can contribute to building your brand's credibility, as well as enhance your organic reach.
When users Like your content, it increases the chances of it appearing on their friends' newsfeeds, thus potentially exposing your brand to a wider audience. Moreover, Facebook's algorithm takes into account the number of Likes, among other factors, when determining the visibility of your content. Hence, more Likes can result in higher visibility and engagement.
The Significance of Facebook Shares
Facebook Shares, on the other hand, reflect the number of times users have shared your content on their own timelines or with their friends. When someone Shares your post, it is displayed on their newsfeed for their friends and followers to see. This can have a significant impact on expanding your reach and generating new leads.
Shares demonstrate that your content has resonated with users to the extent that they feel compelled to share it with their own network. This generates social proof and can result in increased engagement, website visits, and potential conversions for your business.
How to Leverage Facebook Likes and Shares for Business
Now that we understand the importance of Facebook Likes and Shares, let's explore how you can leverage these metrics to boost your online visibility and engage your target audience effectively.
1. Create High-Quality and Engaging Content
The first step in attracting both Likes and Shares is to create high-quality, valuable content that resonates with your target audience. Craft engaging articles, informative posts, visually appealing images, and entertaining videos that provide value to your followers. By consistently offering valuable content, your audience will be more likely to engage and share it with their networks.
2. Encourage Interaction and Call-to-Action
Actively encourage your audience to Like and Share your content. Include clear and compelling calls-to-action that prompt users to engage with your posts. Ask questions, seek their opinions, and encourage discussions to foster engagement. Additionally, consider implementing buttons on your website or blog to make it easy for visitors to Like and Share your content.
3. Engage with Your Audience
Take the time to interact with your audience by responding to comments, Likes, and Shares. Show genuine interest in their opinions, address their queries, and acknowledge their engagement. By actively engaging with your audience, you can build a loyal community and encourage them to further promote your content.
4. Utilize Facebook Ads and Promotions
To amplify your reach and maximize the impact of Facebook Likes and Shares, consider incorporating Facebook Ads and promotions into your marketing strategy. Target specific demographics, interests, and locations to ensure your content reaches the right people. Promote incentivized campaigns that encourage users to Like and Share your content in exchange for exclusive discounts, giveaways, or valuable information.
5. Analyze and Optimize Your Results
Regularly analyze the performance of your Facebook content, focusing on the number of Likes, Shares, comments, and overall engagement. Use this data to identify trends, understand what works best for your audience, and optimize your future content strategy accordingly. Experiment with different types of content, posting times, and strategies to continually improve your results.
Contact Mobile Web Advantage for Top-Quality Website Development Services
At Mobile Web Advantage, we specialize in providing top-quality website development services to businesses in the Business and Consumer Services industry. Our experienced team of professionals understands the importance of optimizing your online presence and leveraging social media metrics like Facebook Likes and Shares.
Contact us today to discuss how we can elevate your business through effective website development, search engine optimization, and digital marketing strategies. Stay ahead of the competition and establish a strong online presence with Mobile Web Advantage!