The Importance of Page Speed
Aug 9, 2018
Blog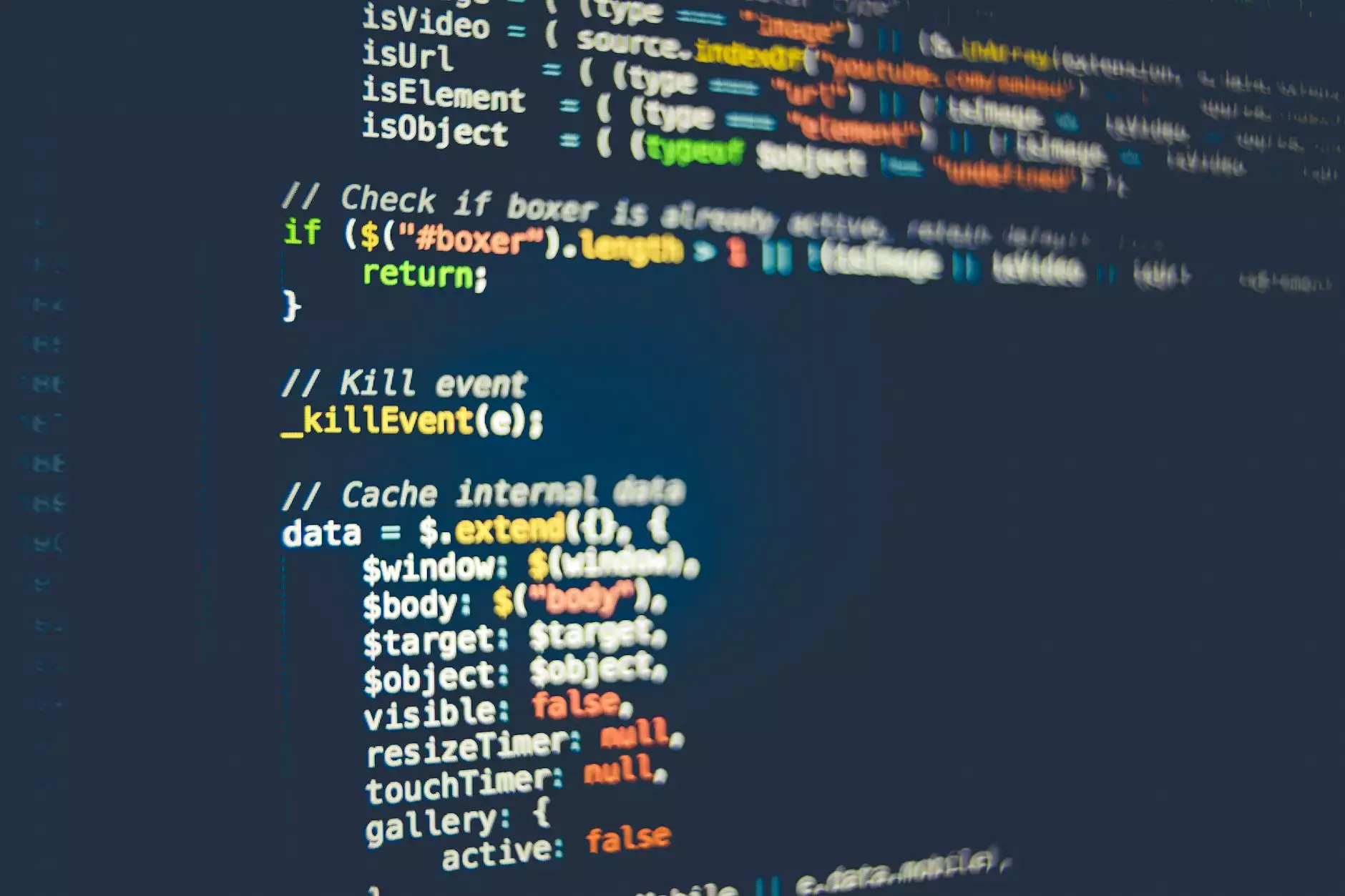 Enhance Your Website's Performance with Clay Pot Creative
In today's fast-paced digital world, a slow-loading website can significantly impact user experience and overall success. Page speed is a critical factor that determines how quickly your website's content loads on various devices. At Clay Pot Creative, our top priority is helping businesses like yours excel in the online realm. With our expertise in website development, we understand the significance of optimizing page speed for better user engagement and search engine rankings.
Why Does Page Speed Matter?
Page speed plays a vital role in shaping user experience, conversion rates, and search engine optimization (SEO) efforts. When a website takes too long to load, users tend to get frustrated and abandon the page, resulting in lost opportunities for engagement and conversion. Additionally, search engines like Google consider page speed as a ranking factor, meaning slower websites may struggle to rank higher in search results.
Moreover, a slow website can negatively impact accessibility for users with slower internet connections or those browsing on mobile devices. As the majority of internet users access websites via smartphones or tablets, ensuring optimal page speed is crucial for catering to a diverse range of users and devices.
Optimizing Page Speed for Success
At Clay Pot Creative, we understand the intricate details involved in optimizing page speed and meticulously work towards enhancing every aspect of your website's performance. Our team of experts applies industry best practices to ensure a lightning-fast user experience on all devices.
Compress Images and Files
Large image and file sizes can significantly impact page load times. Our skilled developers implement compression techniques to reduce file sizes without compromising quality. By optimizing images and files, we help your website load faster while maintaining visual appeal.
Minify CSS and JavaScript
Excessively large CSS and JavaScript files can slow down your website. We employ minification techniques to remove unnecessary code, reducing file sizes and improving page load speed. Our experts ensure that your website's code is streamlined and efficient.
Leverage Browser Caching
Browser caching allows certain elements of your website to be saved on a user's device, improving subsequent load times. Our team incorporates caching strategies to enhance the user experience by reducing unnecessary server requests and enabling faster page rendering.
Optimize Server Response Time
A sluggish server response time can significantly impact page speed. Our website development services include optimizing server configurations and conducting thorough performance testing to ensure minimal response times. We ensure that your website consistently delivers content to users as quickly as possible.
Mobile-Friendly Design
With the increase in mobile browsing, optimizing your website for mobile devices is paramount. Our team excels in responsive design, ensuring that your website performs exceptionally well across various screen sizes and device types. We focus on delivering an exceptional user experience to mobile users, enhancing page speed and engagement.
The Competitive Advantage with Clay Pot Creative
As a leading provider of website development services, Mobile Web Advantage's Clay Pot Creative puts your business at an advantage. By prioritizing page speed and employing cutting-edge techniques, we equip your website with the tools it needs to outrank competitors and provide an excellent user experience.
Unleash Search Engine Potential
With our expertise in SEO and page speed optimization, your website gains the upper hand in search engine rankings. Google and other search engines favor websites with faster load times, allowing you to stand out in search results and attract more organic traffic.
Drive User Engagement
A fast-loading website is conducive to enhanced user engagement. By reducing bounce rates and improving conversions, you can maximize your online success. At Clay Pot Creative, we understand the user journey and implement strategies to captivate your audience's attention swiftly.
Stay Competitive in the Mobile Era
With a growing number of users accessing the internet through mobile devices, Clay Pot Creative ensures your website remains ahead of the curve. Our meticulous approach to mobile-friendly design guarantees your website performs exceptionally well on smartphones and tablets, providing a seamless experience for all users.
Elevate Your Website's Performance Today
Don't let slow-loading pages hinder your online opportunities. Partner with Clay Pot Creative and experience the transformative power of page speed optimization. Contact us today to learn more about our website development services and how we can enhance your website's performance, user experience, and search engine rankings. Give your business the competitive advantage it deserves!